Vodafone is one of the most popular mobile operators in Hungary, providing excellent coverage and fast speeds across the country. As a tourist visiting Hungary, you'll likely want to get a Hungarian SIM card or eSIM to stay connected during your trip.
In this comprehensive guide, we'll cover everything you need to know about using Vodafone Hungary as a tourist, including:
Table of Contents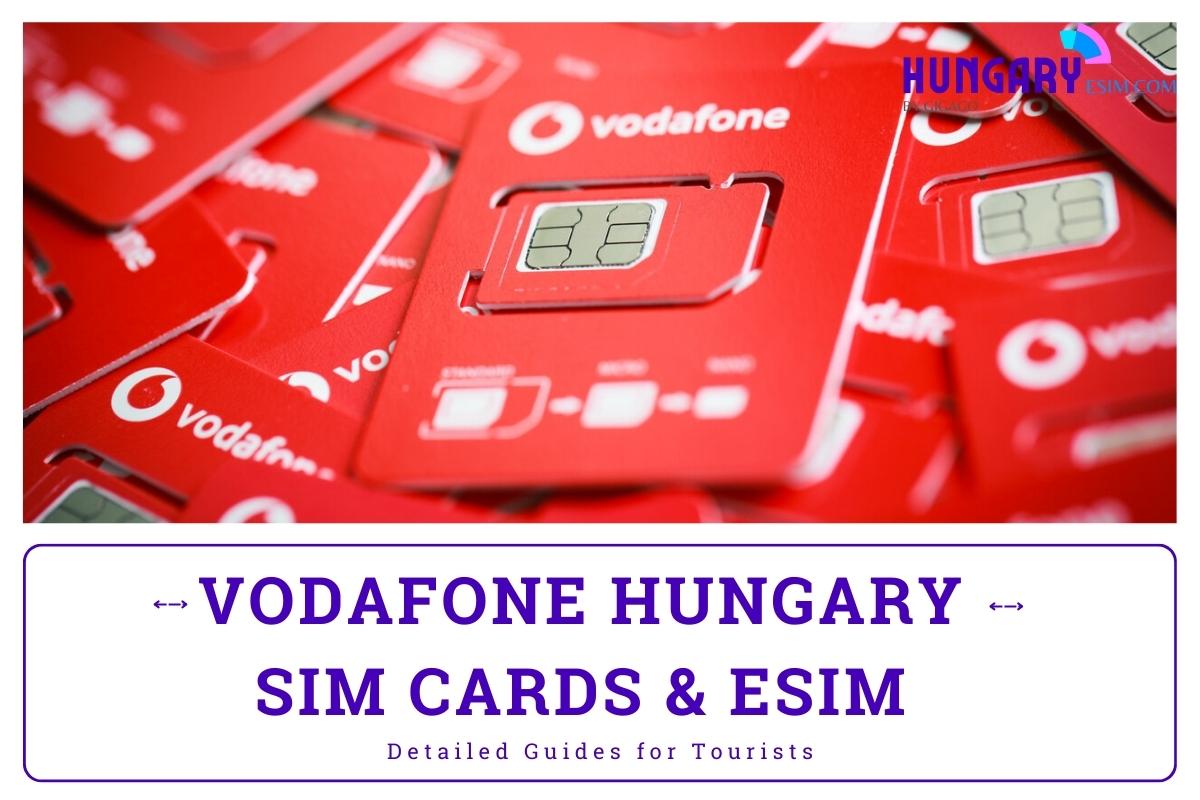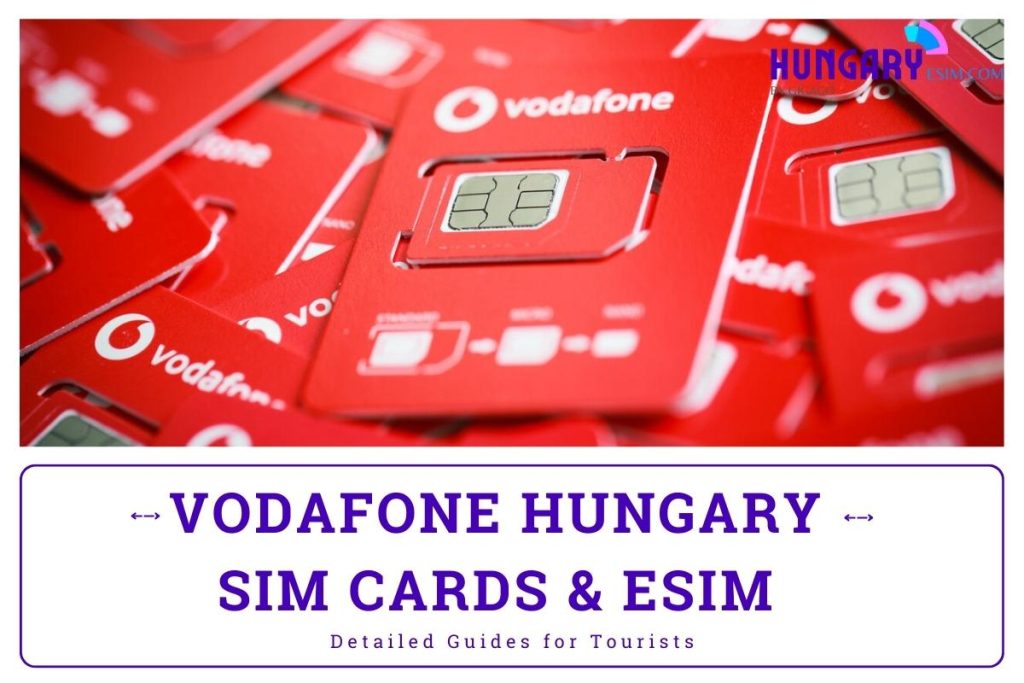 1. Quick facts about Vodafone Hungary
Vodafone Hungary is the second largest mobile network operator in Hungary with around 30% market share.
It uses 2G, 3G, and 4G/LTE networks and is rapidly building out 5G as well.
Vodafone has excellent population coverage at 99% on 4G and around 80% on 3G.
Speeds are good, averaging around 33 Mbps download and 13 Mbps upload on 4G.
Vodafone offers prepaid SIM cards, postpaid plans, and eSIMs for tourists.
Prepaid SIMs and plans are very affordable, starting from as low as 1500 HUF.
Vodafone has roaming agreements in over 100 countries worldwide.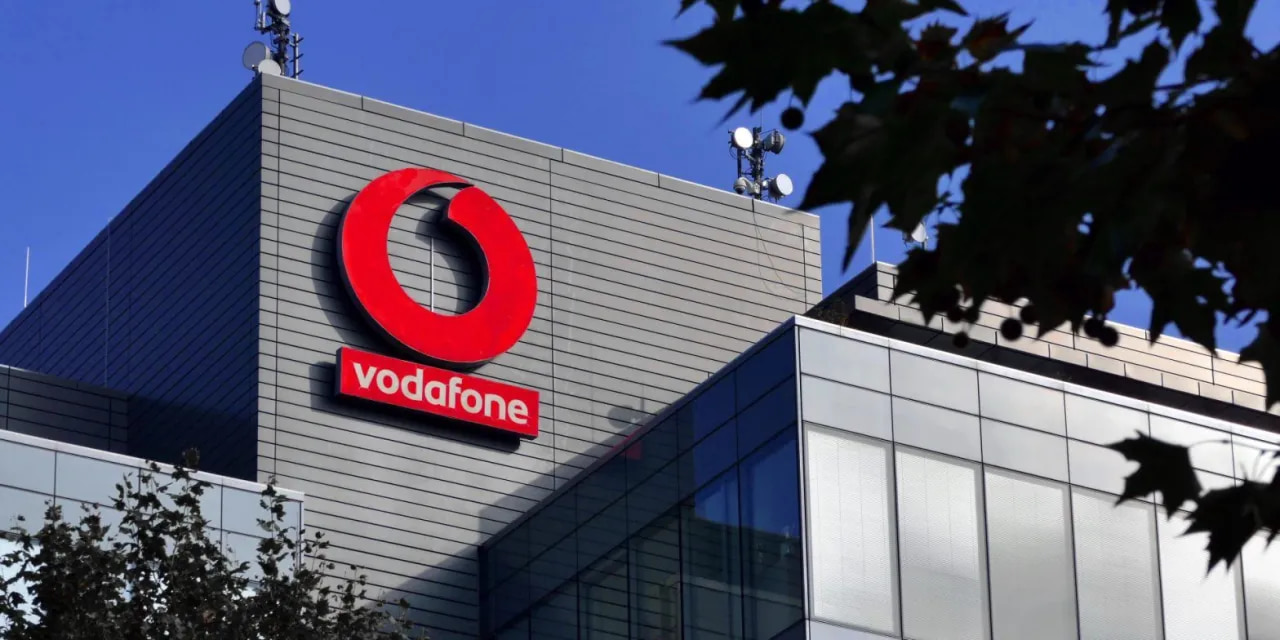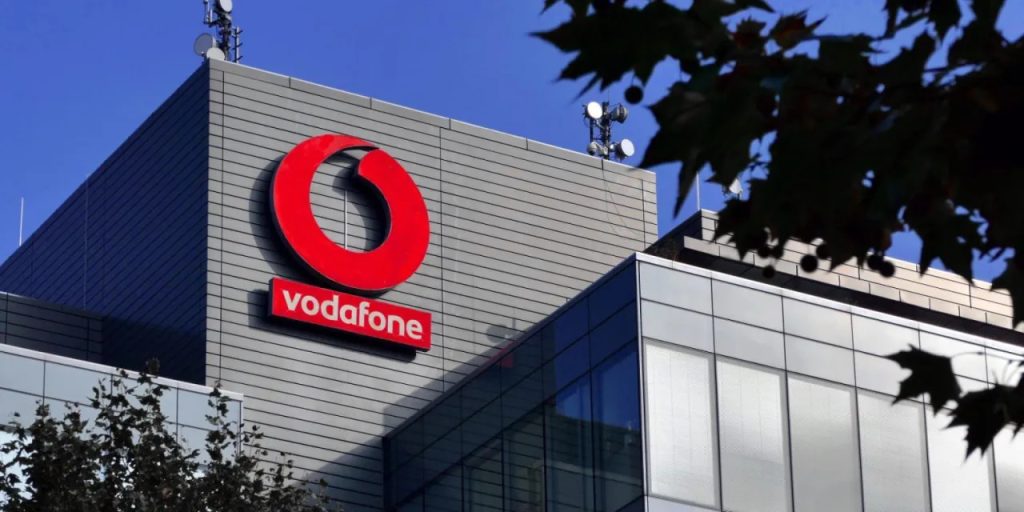 2. Vodafone Hungary Coverage and Speed in Hungary
Vodafone is one of the leading mobile network providers in Hungary, offering nationwide coverage and high-speed internet access across the country. The following details Vodafone Hungary's coverage and speed performance.
2.1. Vodafone coverage in Hungary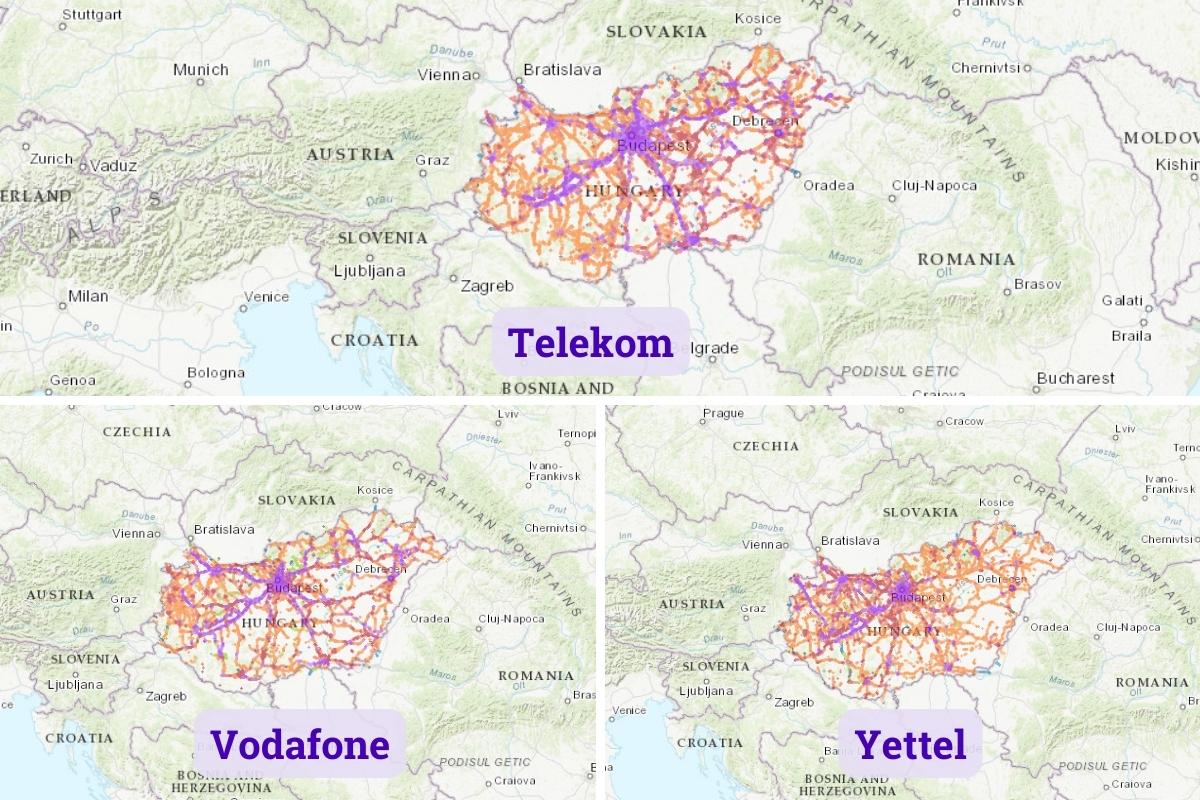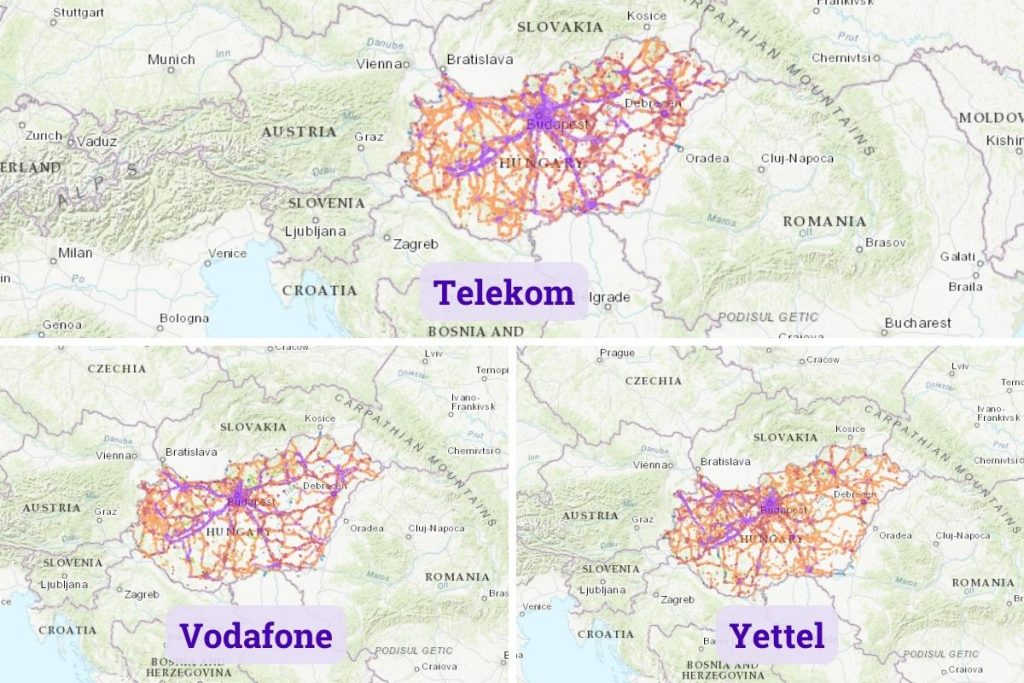 According to the Opensignal August 2023 report, Vodafone Hungary's mobile network coverage is good overall, but it is slightly behind the other three major mobile operators in terms of Availability.
Here is a summary of Vodafone Hungary's mobile network coverage and performance, based on the Opensignal August 2023 report:
Availability: 92.6% (3G or better)
Consistent Quality: 69.3%
Overall, Vodafone 's mobile network is a good choice for users who need fast speeds and reliable coverage. However, users who need the absolute best coverage and consistency may want to consider Telekom instead.
2.2. Vodafone Hungary speed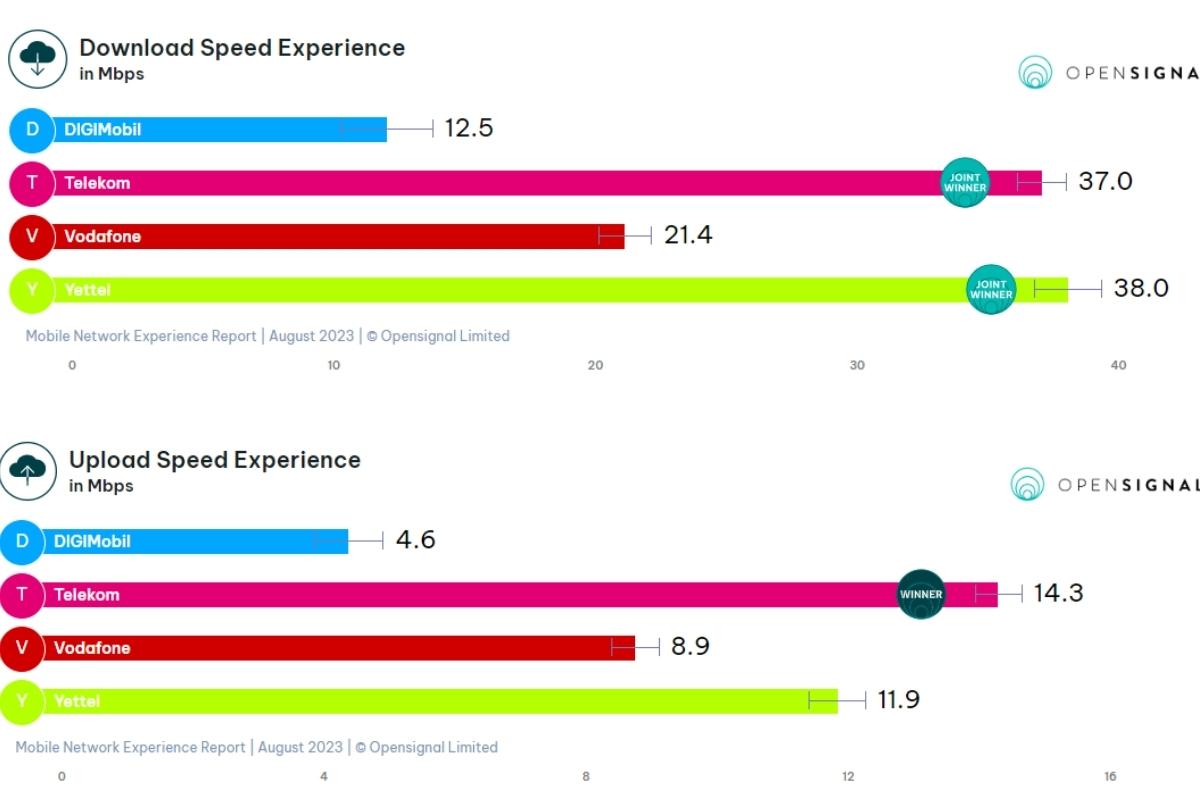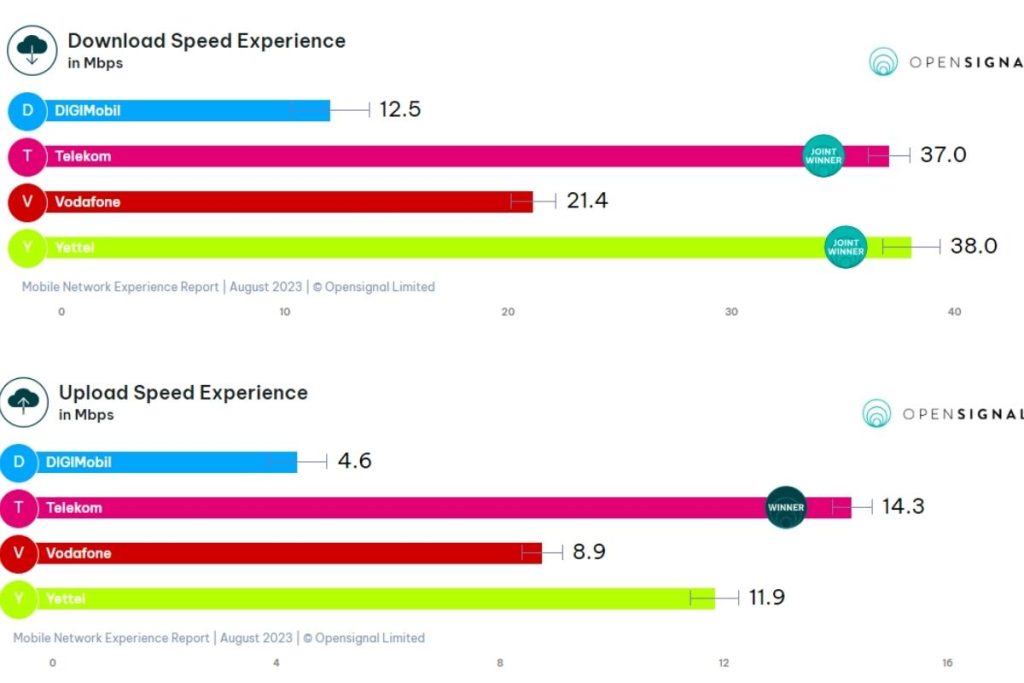 Vodafone's mobile network speed is good overall. Here is a summary of Vodafone's mobile network speed, based on the Opensignal August 2023 report:
Average download speed: 42.1 Mbps
Average upload speed: 11.5 Mbps
Vodafone's mobile network speed is also comparable to other mobile networks in Europe. For example, the average download speed on Vodafone's mobile network in Hungary is faster than the average download speed on Vodafone's mobile networks in Germany (39.3 Mbps) and the United Kingdom (39.9 Mbps).
However, it is important to note that the average download and upload speeds on Vodafone Hungary's mobile network will vary depending on a number of factors, such as your location, the time of day, and the number of people using the network at the same time.
3. Vodafone connectivity options for travelers to Hungary
Vodafone Hungary gives you two main connectivity options:
| | | |
| --- | --- | --- |
| Connectivity option | Pros | Cons |
| Prepaid SIM card | Relatively inexpensive, easy to purchase and top up, gives more flexibility than contract-based plans | May have more expensive data rates than contract-based plans, may need to top up regularly |
| eSIM | More convenient than traditional SIM cards, more secure, gives more flexibility than contract-based plans | Not all phones support eSIMs, may be more expensive than traditional SIM cards, can be more difficult to purchase |
Both options give you the same coverage and speeds on Vodafone's network. Just choose as per your phone's compatibility and convenience. The most suitable one is eSIM for dual SIM devices and iPhones as it avoids the hassle of SIM swapping. For other phones, the regular Vodafone SIM card is good enough.
4. Best Vodafone Hungary SIM cards for tourists & cost
The best Vodafone Hungary SIM card for tourists is the TUTI100 plan. It costs HUF 1000 (around $2.40) and includes 100 MB of data, which is enough for basic tasks such as checking email, browsing the web, and using social media. The plan is valid for 30 days, and you can top it up online or at most convenience stores.
Vodafone also offers a variety of prepaid SIM card options with more data and other features, such as unlimited calls and SMS. However, these plans are more expensive and may not be necessary for tourists who are only staying in Hungary for a short period of time.
Here is a detailed Vodafone Hungary prepaid SIM card options for tourists:
| | | | | |
| --- | --- | --- | --- | --- |
| Plan | Cost | Data | Validity | Other features |
| TUTI100 | ~ 2.73 USD | 100 MB | 30 days | None |
5. Does Vodafone Hungary support eSIM?
Yes, Vodafone Hungary offers eSIM capability with the majority of its prepaid plans, but at present, Vodafone Hungary eSIM does not extend this service to tourists.
Vodafone Hungary eSIMs come with the same allowances and validity as regular SIM cards.
The eSIM simply needs to be purchased and activated through Vodafone's app or website.
6. Where can you buy a Vodafone Hungary SIM card and eSIM?
For those traveling to or living in Hungary and needing cellular access through Vodafone's network, it's important to know the options for obtaining a SIM card or eSIM for their services.
6.1. Where to buy Vodafone SIM for Hungary
You can purchase a Vodafone Hungary SIM at the following places:
Vodafone stores – Available at Vodafone brand stores in malls and high streets. Use Shop Locator to find the nearest store.
Authorized retailers, such as post offices, convenience stores, and electronics stores – uthorized retailers may not have the same selection of SIM card plans as Vodafone stores, but they can still help you activate your SIM card and set up your account.
Online, through the Vodafone Hungary website – Simply select the SIM card plan that you want and follow the instructions to purchase it.
When purchasing a SIM card, you will need to provide your passport or other form of ID.
Once you have purchased a SIM card, you will need to activate it. You can do this by calling Vodafone customer service or by visiting a Vodafone store.
Once your SIM card is activated, you can start using it immediately. You can top up your SIM card online or at most convenience stores.
6.2. Where to buy Vodafone Hungary eSIM
To get Vodafone Hungary eSIM, you have the following options:
Vodafone app – Download My Vodafone app and purchase eSIM through it. Allow 24 hours for activation.
Vodafone website – Buy eSIM through your Vodafone online account. Takes up to 24 hours.
7. How to activate Vodafone Hungary SIM/eSIM
Activating Vodafone SIM card or eSIM is quick and easy:
7.1. How to use Vodafone Hungary SIM card
Insert Vodafone SIM in your phone and power it on.
It will auto-configure and show the Vodafone network.
A welcome SMS is sent with plan details. Start using SIM!
7.2. How to activate Vodafone Hungary eSIM
Enter the eSIM activation code provided into the My Vodafone app.
Follow the prompts to download your profile and activate your plan.
Takes only a few minutes to complete activation.
Enjoy Vodafone Hungary connectivity instantly!
Please check your detailed instructions below:
That's it! Both Vodafone SIM and eSIM can be used immediately after activation on your device.
8. Vodafone Hungary Call & SMS rates
Here are the standard rates for calls and texts on Vodafone Hungary prepaid SIM:
| | |
| --- | --- |
| Service | Rate/charge (USD) |
| Call to any domestic network within Hungary and in the EU | $0.07/minute |
| SMS to any domestic network within Hungary and in the EU | $0.07/SMS |
These are quite reasonable charges. Outgoing calls to the EU are charged per minute with no fixed fee.
Incoming calls and texts are free on Vodafone prepaid. Zones 1-3 countries can be called at base ISD rates. Getting a prepaid SIM avoids huge roaming bills from your home operator.
9. Useful USSD codes for Vodafone Hungary SIM/eSIM
Check below methodes to manage your Vodafone Hungary SIM:
| | | |
| --- | --- | --- |
| Method | How to do | Cost (USD) |
| MyVodafone app | Open the MyVodafone app and go to the "Account" section. | Free |
| Vodafone website | Go to the Vodafone website and log in to your account. Then, go to the "My Account" section. | Free |
| SMS code | Send an SMS with the code "SZAMLA" to 171. | $0.06 |
| Call 171 | Call 171 and follow the instructions. | $0.05 |
Save the codes above on your phone to easily monitor usage and balance. These codes will work on both Vodafone SIM and eSIM.
10. How to top-up Vodafone Hungary SIM/eSIM
You can recharge your Vodafone prepaid SIM through various channels:
Vodafone App – Instant top-ups through My Vodafone app using cards/bank transfers.
Vouchers – Buy top-up vouchers from stores and enter 6-digit code.
Online – International debit/credit cards work to recharge on the Vodafone website.
ATMs – Insert SIM and select the recharge option at OTP ATMs.
I recommend doing the first recharge through the app or online for convenience. You can then buy vouchers locally for future top-ups.
Data packs and add-ons can also be booked through the My Vodafone app after recharges.
11. Alternatives to Vodafone Hungary
Vodafone is the top choice for tourists visiting Hungary, but you can also consider:
Telekom Mobile – Second biggest network, slightly lower speeds than Vodafone.
Yettel Hungary – Third provider, wide coverage but congested in cities. Cheapest rates.
hungaryesim.com – Offers prepaid Hungary eSIM plans from major networks Yettel. Plans start from as low as $6 for mini prepaid packages lasting 3-30 days. No contract and you can keep your regular number.
Vodafone has better speeds and coverage than the above operators. But in case you can't get a Vodafone SIM, hungaryesim.com offers a convenient prepaid eSIM solution for network access in Hungary at competitive rates, without requiring a physical SIM card.
Get reliable internet access the whole time with our Hungary eSIM 7 Days plan. For just $6.50, you'll receive 1GB of high-speed 4G/LTE data to use over the week: 
12. FAQs about Vodafone in Hungary
Does Vodafone Hungary have good coverage?
Yes, Vodafone has 99% population coverage in Hungary on its 4G network and around 80% coverage on 3G. It provides excellent connectivity across the country.
How fast is Vodafone Hungary's network?
Vodafone Hungary provides very fast mobile data with average speeds around 33 Mbps download and 13 Mbps upload on 4G. Its maximum recorded LTE speed is 300 Mbps.
Does Vodafone Hungary work in Europe?
Yes, Vodafone Hungary SIM allows free roaming across all EU countries and also works in Norway, Iceland and UK. Vodafone has roaming agreements in over 100 countries.
Can I use Vodafone Hungary SIM in a locked phone?
No, Vodafone SIM will only work in a phone that is unlocked to use foreign SIM cards. iPhones from US need to be unlocked to use a Hungarian SIM.
13. Final words
Vodafone provides excellent connectivity throughout the country with great speeds and coverage. Their prepaid SIM plans are well-suited for travelers and very reasonably priced. You can also opt for eSIM from hungaryesim.com if you have a compatible phone. Getting the SIM or eSIM in advance online will avoid any hassles upon arrival. Enjoy your trip to Hungary and stay conveniently connected with Vodafone!