Are you planning a trip to Hungary and wondering if you should get a local SIM card? Purchasing a Hungary SIM card can make your life easier by providing affordable data and calls during your stay. This detailed guide will tell you everything you need to know about getting a Hungary prepaid SIM card in 2023.
Table of Contents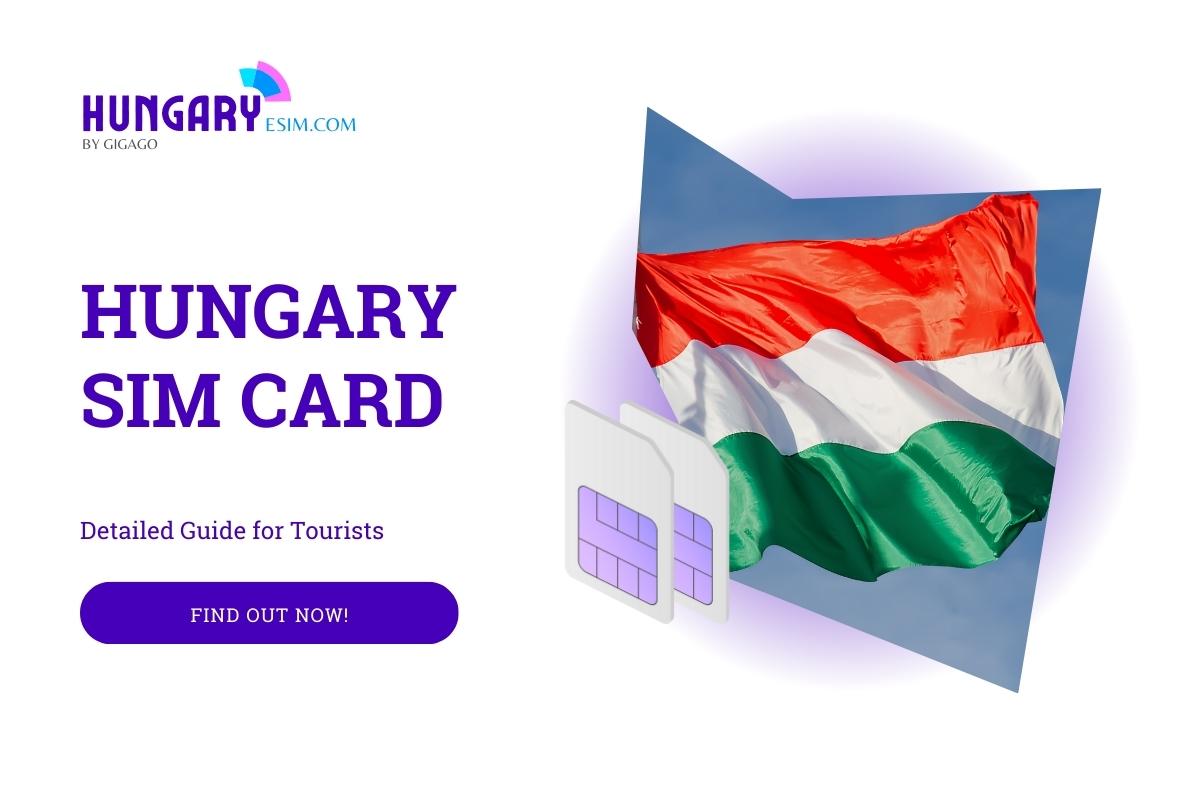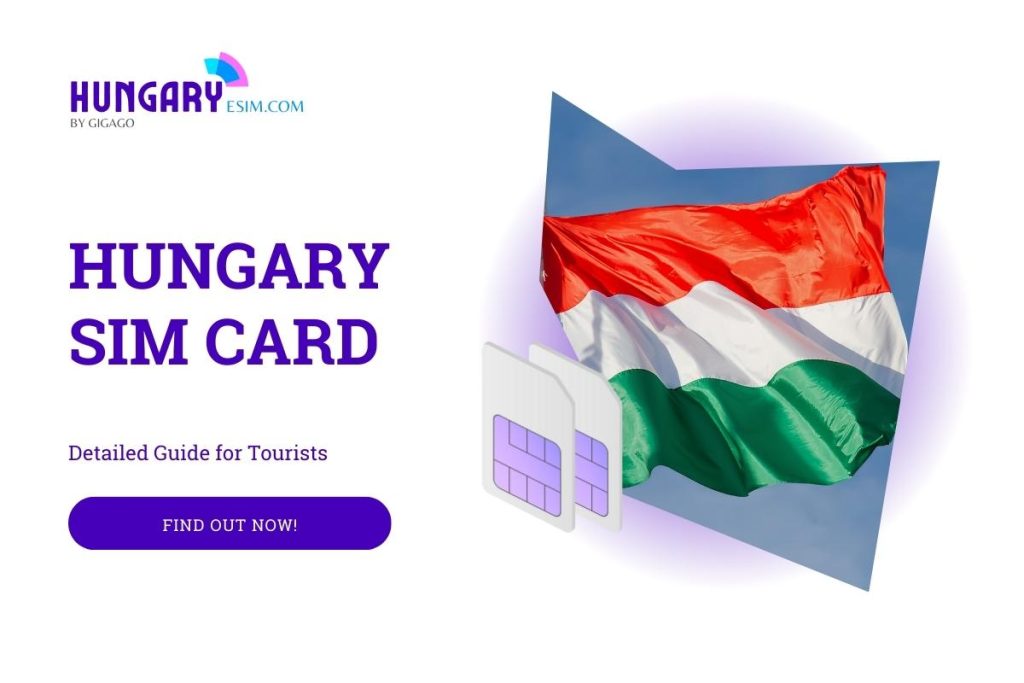 1. Should I Buy a New SIM Card for My Hungary Trip?
Getting a local Hungary SIM is highly recommended for travelers visiting Hungary. With a local SIM, you can avoid expensive roaming charges from your home provider and enjoy cheap call rates and mobile data.
Some key benefits of using a Hungary SIM card are:
Affordable data packages – You can get several GB of data for under $10/€10. This is much cheaper than roaming rates from most providers.
Local call rates – Make inexpensive calls within Hungary and even to other European countries.
Europe-wide coverage – Most Hungary SIM cards will let you roam free or cheaply throughout Europe.
Convenience – Just pop the SIM card into your unlocked phone to get connected quickly.
Flexibility – Prepaid SIMs mean you only pay for what you need and can top up as required. No contracts.
So unless you have an amazing roaming deal from your home provider, getting a Hungarian SIM is the clear choice for having hassle-free connectivity during your trip. It gives you affordability and flexibility.
2. Hungary SIM Card Types – Which One is the Best for Tourists?
When looking to buy a Hungary SIM card you'll find these main options:
| | |
| --- | --- |
| Type | Description |
| Prepaid | A prepaid SIM card does not require a contract and can be purchased with a certain amount of credit. Once the credit is used up, you can top up the card to continue using it. |
| Postpaid | A postpaid SIM card requires a contract and you will be billed for your usage at the end of each month. |
| eSIM | An eSIM is a digital SIM card that is embedded in your device. You can activate an eSIM by scanning a QR code or by entering a code provided by your mobile carrier. |
Which type of SIM card is right for you?
If you are only visiting Hungary for a short period of time, then a prepaid SIM card is a good option. Prepaid SIM cards are relatively inexpensive and easy to purchase. You can also top up your prepaid SIM card online or at most convenience stores.
If you are staying in Hungary for a longer period of time or need more data, then a postpaid SIM card may be a better option. Postpaid SIM cards typically offer more data and other features than prepaid SIM cards. However, postpaid SIM cards require a contract and you will be billed for your usage at the end of each month.
eSIMs are a convenient option for travelers, as they allow you to switch mobile carriers without having to physically swap SIM cards. However, not all devices support eSIMs.
3. How Much Data Is Enough for a Prepaid Tourist SIM Card for Hungary?
How much data you need depends on your travel style and data usage habits. Here are some guidelines for data packs on a Hungary prepaid tourist SIM:
Light usage (emails, maps, light browsing) – 3 to 5GB is sufficient
Moderate usage (daily social media, photos, videos) – 5 to 10GB recommended
Heavy usage (streaming videos/music, gaming) – At least 10 to 15GB
At least 5GB for a short trip and 10GB for 1-2 weeks to cover basics like maps, messaging, social media and light browsing. Top up if needed.
Unlimited data packages are also available if you want maximum data without worries. Speeds may be throttled after certain usage. But unlimited can give peace of mind.
Tip: You can easily find WiFi in most restaurants and cafes, so use that whenever possible to minimize your mobile data needs.
4. How Much Does a Hungary SIM Card Cost?
Costs for Hungary SIM cards are very affordable. Here are typical prepaid SIM prices to expect:
| | | |
| --- | --- | --- |
| Carrier | SIM card type | Cost (USD) |
| Vodafone Hungary | Prepaid | $2.40-$16.80 |
| Yettel Hungary | Prepaid | $2.40-$16.80 |
| Telenor Hungary | Prepaid | $2.40-$16.80 |
So, Hungary SIM cards range in price from 990 HUF (about $2.40 USD) for a prepaid SIM card with 1 GB of data to 6990 HUF (about $16.80 USD) for a prepaid SIM card with 20 GB of data. Postpaid SIM cards are typically more expensive than prepaid SIM cards.
5. Hungary eSIM – Alternative to Physical SIM Cards
Another option instead of a physical SIM is getting an eSIM for Hungary. An eSIM is a digital SIM profile that gets installed directly into your phone.
Some benefits of using a Hungary eSIM are:
Convenience – Get set up before you arrive, no need to find a store
Multi-country – Switch between eSIMs easily for different countries
Security – No physical SIM to lose or damage
Flexibility – Change plans or providers app or web
Popular options for Hungary eSIM include hungaryesim.com, Ubigi, and KnowRoaming. Plans start from around $7.50 for 1GB of data making eSIMs competitive on pricing.
Just be sure your phone supports eSIMs before going this route. iPhones and newer Android phones usually have eSIM capability.
Get affordable data plans for your trip, from just $6 for 3 days. Purchase an eSIM from hungaryesim.com and receive unlimited 4G data by email – simply scan to activate. Explore Hungary while staying seamlessly connected.
Buy your eSIM plan now and say goodbye to expensive roaming.
6. Where to Buy a Hungary SIM Card?
You have a few options to purchase a Hungarian SIM card for your trip:
6.1. Buy eSIM online
As mentioned above, eSIMs can be purchased online before your trip through providers like hungaryesim.com and other providers. This is the most convenient option.
6.2. Buy physical SIM Card
To buy a physical SIM card you can either:
Order online – Some providers may allow online orders of SIMs to be delivered to your home or hotel.
Buy in Hungary – The most common option is to pick up a SIM upon arrival in Hungary. Check in the airport at mobile provider shops or downtown retailer locations. Bring your passport.
Telekom stores – For Vodafone, Yettel, Telekom, and other major provider SIMs, their retail stores are located in malls and downtowns.
Newsstands – Small newsstands and tobacco shops often sell prepaid SIMs from a variety of providers.
When purchasing in person, go prepared with the info for what plan and package you want. Get help choosing if unsure.
Buying at the airport on arrival is quick and convenient but may have higher prices.
7. How to Use Hungary SIM
You only need to follow these simple steps and everything will be ready:
Insert the SIM card: Locate the SIM card slot on your device
Power on your device: Turn on your device and wait for it to recognize the SIM card
Activate the SIM card.
Set up APN settings if you can not use the eSIM.
Check your services.
If you run into any issues, don't hesitate to contact the provider for assistance getting connected.
8. Best Mobile Operators for Hungary SIM Cards
There are three main mobile networks in Hungary:
Vodafone Hungary: Vodafone is one of the largest mobile carriers in the world, and its Hungarian network is one of the best. Vodafone offers a variety of prepaid and postpaid SIM card options, with competitive prices and data plans.
Telekom Hungary: Telekom Hungary offers a variety of affordable prepaid and postpaid SIM card options, with generous data allowances.
Yettel (Telenor Hungary): Yettel is another large mobile carrier in Hungary, and its network is also very good. Yettel offers a variety of prepaid and postpaid SIM card options, with competitive prices and data plans.
Which mobile carrier is right for you will depend on your individual needs and budget. If you are looking for the best possible coverage and speeds, then Vodafone is a good choice. If you are looking for an affordable SIM card with a generous data allowance, then Yettel is a good option. And if you are looking for a good all-around SIM card with competitive prices and data plans, then Telenor is a good choice.
9. Tips for Saving Data for Hungary SIM Card
Here are some ways to reduce data usage from your Hungary SIM:
Connect to WiFi whenever possible instead of mobile data
Disable auto-play videos and music streaming
Stop auto-app updates over mobile data
Download offline Google Maps and translations for the area
Enable low data mode in Facebook/social media apps
Limit YouTube to lower definition streaming like 480p
Avoid bandwidth-heavy services like Netflix/Disney+
Use messaging apps like WhatsApp instead of SMS
Turn on data saver mode under mobile settings
Following these tips will help you easily reduce your data usage and potentially avoid buying extra data packs. Saving mobile data means saving money!
10. FAQs
Can I use my home SIM card in Hungary?
Yes, but you will pay very high roaming fees from most providers. A local SIM is cheaper.
Are there ID requirements to buy a SIM in Hungary?
Yes, you need to show your passport when purchasing a SIM card in Hungary.
Do Hungary SIM cards work in other European countries?
Most Hungary SIMs include free or discounted "roam like at home" roaming within the EU. But always confirm roaming policies.
Can I use a Hungary SIM in the USA or other regions?
You can, but it will not include roaming so very expensive rates apply outside Europe.
Do I need to register my Hungary SIM card?
No, prepaid SIM cards in Hungary don't require registration or providing personal details.
11. Conclusion
Hungary has a well-developed mobile network, with three major mobile carriers: Vodafone Hungary, Yettel Hungary, and Telekom Hungary. All three carriers offer a variety of prepaid and postpaid SIM card options, with competitive prices and data plans.