Arriving at an airport in a foreign country can be stressful enough without having to worry about how to get connected to the internet and make calls during your visit. Purchasing a local SIM card at Hungary airport is often the most convenient and cost-effective option for international travelers. This guide will provide you with everything you need to know to easily buy a Hungary SIM card after landing at a major airport in the country.
Table of Contents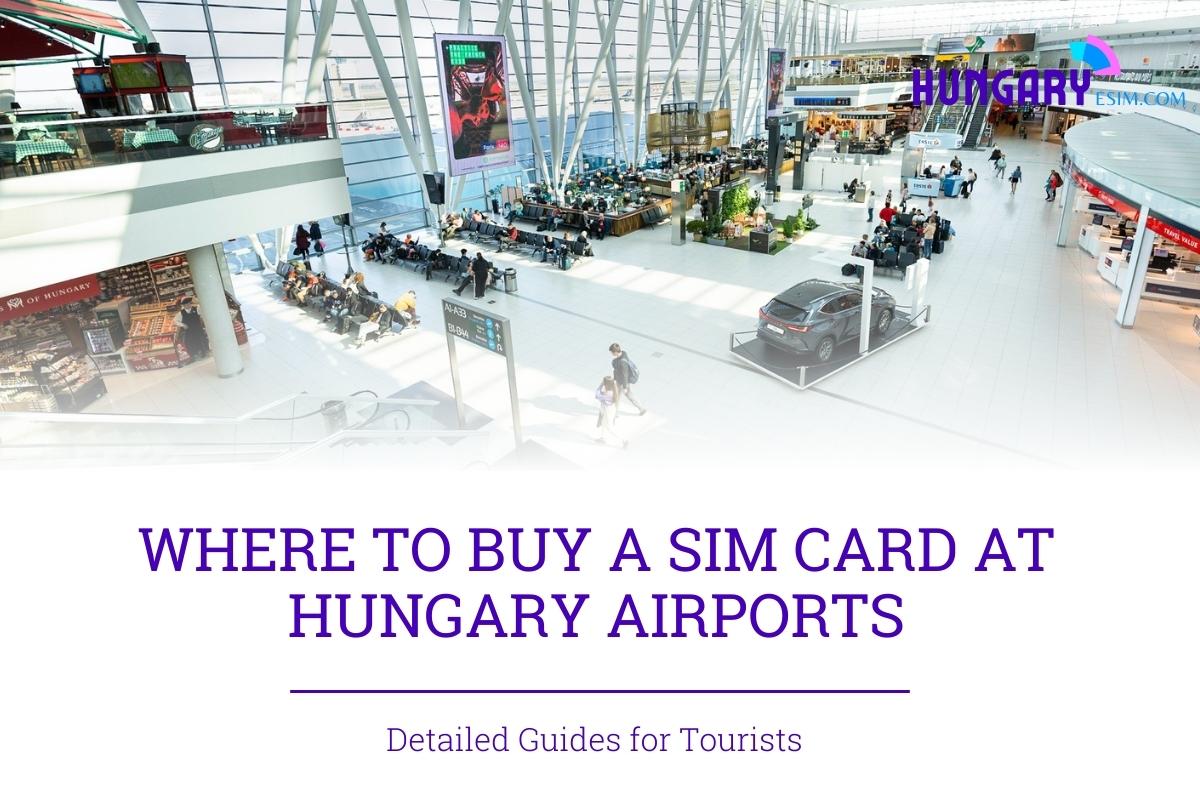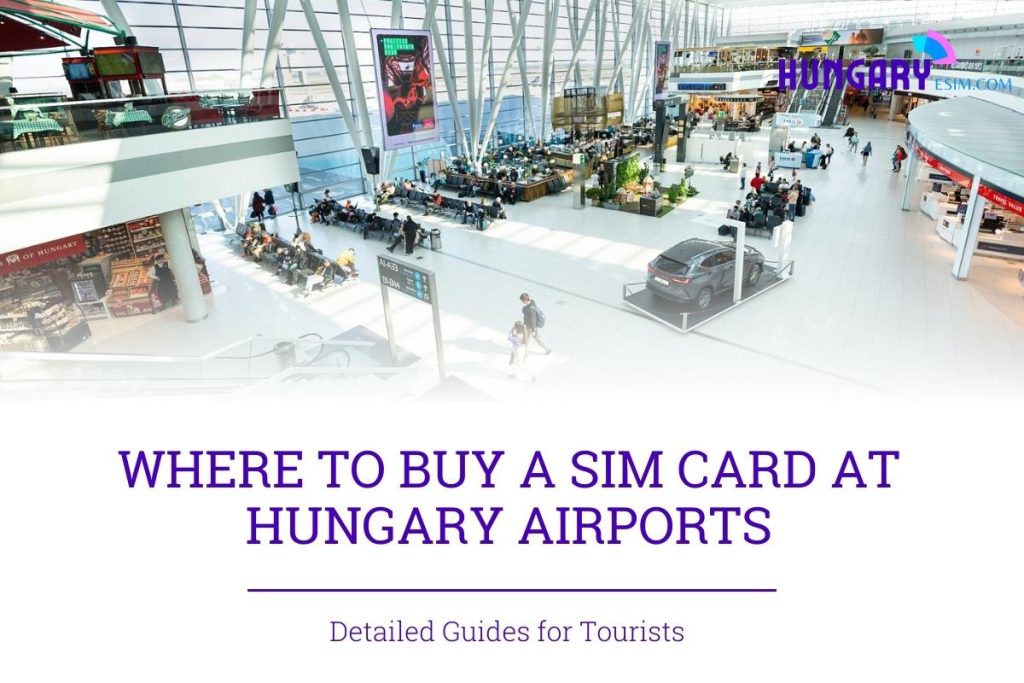 1. Which airport in Hungary offers SIM cards for tourists
Hungary has a total of 19 airports, including 6 international airports and 13 domestic airports.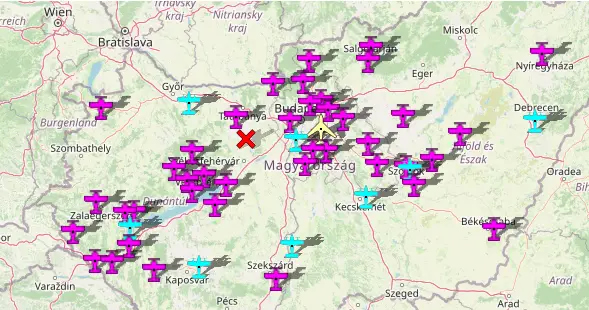 The three major international airports in Hungary all have outlets where travelers can conveniently purchase local SIM cards:
Budapest Ferenc Liszt International Airport (BUD) – This is the largest and busiest airport in Hungary, handling about 14 million passengers annually. SIM cards from all Hungary major mobile operators like Telekom, Vodafone, and Yettel are available for purchase at booths in the arrivals area of both Terminal 2A and 2B. Prices range from about 3000 HUF ($8 USD) for a basic prepaid tourist SIM to 5000 HUF ($14 USD) for SIMs with more data allowance.
Debrecen International Airport (DEB) – This smaller regional airport in eastern Hungary has a Vodafone outlet in the arrivals hall that sells prepaid SIMs with calling, texting, and mobile data starting at around 2500 HUF ($7 USD).
Sármellék International Airport (SOB) – At this airport along the western border near Lake Balaton, a Telekom desk in the terminal sells tourist SIM cards with moderate amounts of data for around 4000 HUF ($11 USD).
So in summary, purchasing a Hungary SIM card at Hungary airports is quick and easy at all major airports, with Vodafone, Telekom, and Yettel SIMs widely available. Prices are very reasonable but always check data amounts carefully when comparing plans.
2. Where to buy Hungary SIM cards at airports
While specific outlets may vary slightly between airports, you can generally find Hungary SIM card at Hungary airport for sale in the following locations within arrival terminals: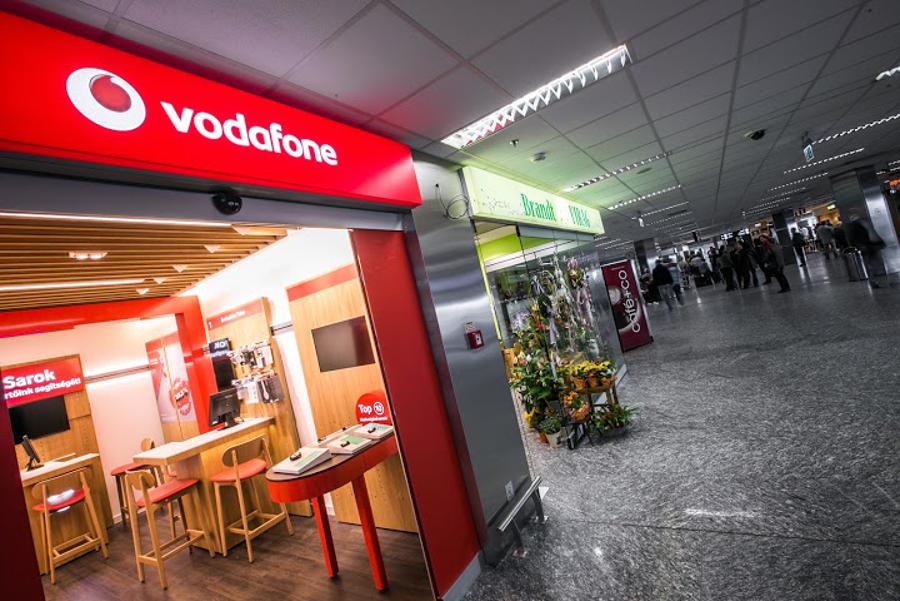 Supermarkets and convenience stores – Shops like Spar or Relay often sell prepaid SIM card at Hungary airport from leading providers. While they may not have as wide a selection as the telecom stores, they're still conveniently located in arrivals.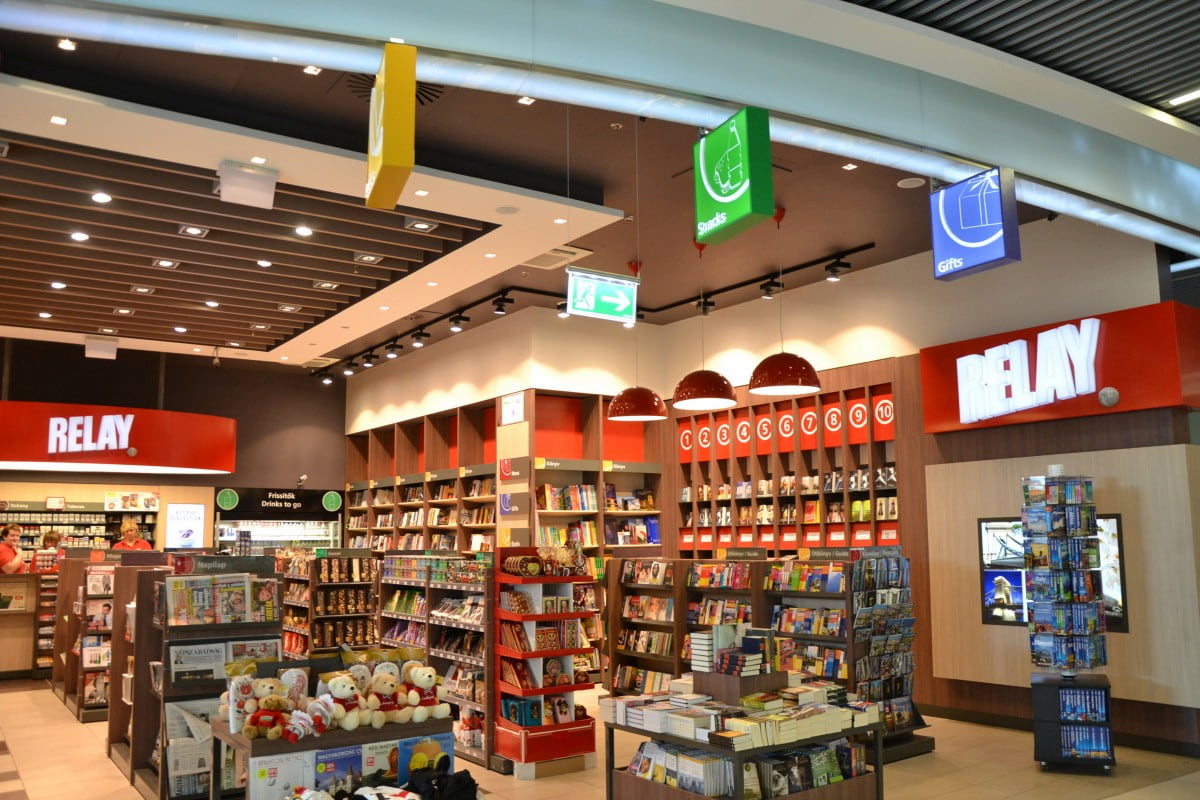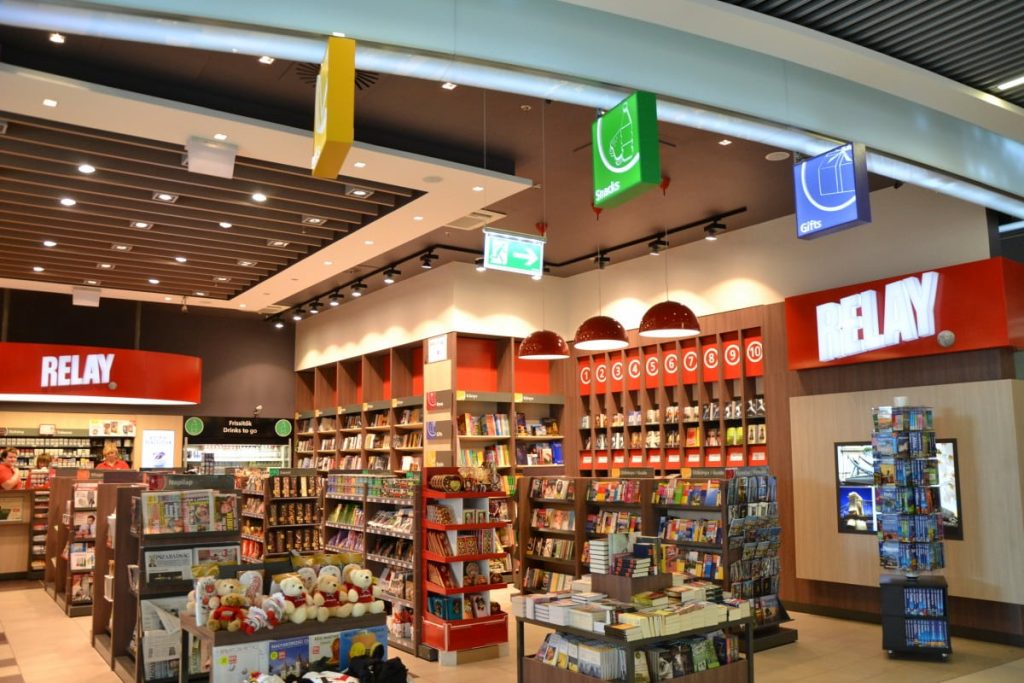 Currency exchange desks – Some currency exchange offices or forex kiosks will sell Hungary SIM card at Hungary airport along with their other services. Rates and plans may be more limited than other sources though.
Vending machines – A few Hungarian airports have vending machines dispensing SIM cards right in the arrivals hall. However, these typically only offer very basic plans without much data.
When looking where to buy, prioritize the branded telecom shops first for the top deals and advice on picking the right plan. As a backup, grab a SIM card in Hungary airport from a convenience store to get started if needed.
3. What to prepare to buy a SIM card at Hungary airports
Buying a SIM card at Hungary airport is generally quick and easy. However, having a few key items or documents on hand can help ensure the process goes smoothly:
Passport – Your passport is required for purchasing any SIM card to confirm your identity. Both passport books and cards are accepted.
Cash in HUF – Having local Forint currency will make purchasing SIMs more convenient at the airport. Some shops may accept other payment methods, but cash is widely preferred.
Unlocked phone – Your phone will need to be unlocked to use a Hungarian SIM. Check with your home provider that your device is not locked before departing.
Nano/micro SIM – Hungary primarily uses nano and micro SIM card sizes now. Bring your existing SIM to confirm what size you'll need for your device. Adapters are also often available.
Contact details – Have a working phone number, email, or address on hand in case the provider needs to verify your identity when registering the SIM.
Following those tips will ensure you have everything needed to walk up and quickly buy a working Hungary SIM after landing. Having the right documents and smartphone prepared ahead of time makes the airport process seamless.
4. Hungary eSIM – an Alternative to Airport SIM Card
While physical SIM cards can easily be purchased once you arrive at airports in Hungary, eSIMs offer an alternative way for travelers to get connected. An eSIM is a digital SIM profile that can be purchased online and activated remotely on your phone. Here are some key advantages to considering an eSIM for your Hungary trip:
Pre-activation – eSIMs allow you to activate a Hungarian phone number and data plan before you even depart your home country. This means your cell service is ready immediately upon landing.
Multi SIM capable – Phones with eSIM support can maintain the existing physical SIM of your home carrier along with adding the Hungary eSIM. This allows you to keep your number active.
Flexibility – eSIM plans often offer greater flexibility than physical SIMs. You can change data amounts or pause service as needed without swapping cards.
Digital convenience – Ordering online and downloading profiles is more convenient than locating shops at the airport. Plans are also easily managed via apps.
However, eSIMs have a few downsides to consider as well. They are not available for all devices, may have fewer plan options, and don't work on non-smartphones. But for the right traveler, eSIMs can provide an easy and seamless connectivity solution when visiting Hungary.
With no roaming charges or need to change SIM cards, hungaryesim.com ensures your travel is stress-free and you stay online during your whole Hungary trip. Browse from a wide range of flexible data plans starting from just $6.
Order your Hungary eSIM now and receive instant activation once you land. Simply scan the QR code on your phone to get connected with the fastest 4G/5G networks across the country.
Not sure if your device supports eSIM? Check our extensive Hungary eSIM Compatible Devices List.
Visit our site today and discover why thousands of travelers choose Hungary eSIM as their trusted connectivity partner.
5. FAQs
Can I buy a Hungary SIM card with my credit card at the airport?
Yes, most major credit cards are widely accepted for purchasing SIMs at telecom shops in Hungarian airports. However, having some local currency may still be preferred, especially at vending machines or smaller outlets.
How much data do I need on my Hungary SIM card?
For light usage like maps, social media, and web browsing, 5GB is usually adequate for a week-long trip. For heavier video streaming or downloading, opt for 15-20GB on your SIM. Some providers offer unlimited EU roaming data too.
Do Hungary SIM cards work in other European countries?
Most SIMs from major Hungarian providers include free roaming within the EU. However, always double check roaming policies to know data amounts and speeds when traveling outside Hungary. Some SIMs restrict roaming.
Can I use a SIM card I bought in Budapest airport at other airports?
Yes, a Hungary SIM card can be used at all airports within the country regardless of where it was purchased initially. SIMs are not tied to specific regions or airports in Hungary.
Are there Hungary SIM card scams I should watch for?
Only purchase SIMs from authorized airport shops and dealers. Scammers may try to sell used or fake SIM cards outside the airports. Always inspect packaging carefully and activate the SIM before leaving the shop. Most shops offer secure purchasing.
6. Conclusion
Purchasing a SIM card at Hungary Airport upon arrival should be a smooth and convenient process at any major airport in Hungary. Following this guide, you now know what to expect when buying a local SIM after landing, where to find the best SIM card deals in the airport, how to be prepared with the right items and paperwork, and the pros and cons of alternatively using an eSIM. With a data plan activated and working before you even leave the airport, you can focus on enjoying your time visiting Hungary right from the moment you arrive.